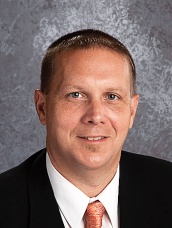 Mr. Shane Laffen
Phone Number: 507-794-7904 ext. 1131
Office Hours: 7:30am to 4:00pm
Contact Form

Welcome to my webpage. This is my 17th year as principal at Sleepy Eye High School. Prior to accepting this position I was an assistant principal for seven years. I also have eight years of classroom teaching experience.
It is my belief that all students can learn. To accomplish this, I will work hard with the staff here at SEHS. We will strive to provide each student with a relevant and rigourous educational experience. An educational experience that helps each individual student reach his, or her, potential. This educational experience will be accomplished through the collaborative efforts of the students, parents, staff and community members.